On 6 May, Dutch Prime Minister Mark Rutte announced that museums can reopen on 1 June 2020. The National Maritime Museum is very pleased with this good news and will open its doors to the public on 1 June.
a safe museum visit
The National Maritime Museum is doing everything possible to ensure a safe and relaxed museum visit for visitors. In doing so, the museum follows the guidelines of the Dutch Museum Association as proposed by the Dutch National Institute for Public Health and the Environment. The National Maritime Museum is housed in the Arsenal, a large building with over 7,000 m2 of public space. This allows the museum to guarantee a distance of 1,5 meters between visitors. The museum will also take extra measures to ensure a safe visit to the museum. The safety measures will be announced on the website www.hetscheepvaartmuseum.com on 29 May.
online entrance ticket with starting time
In accordance with central government guidelines, a visit to the museum is only possible with a pre-purchased online ticket, provided with a starting time for the time of arrival. Starting times ensure that museum visits are spread out over the day. All visitors must reserve a starting time in advance, even if they already have an admission card or have a Museumkaart or BGL VIP card. The starting times will be available on 29 May.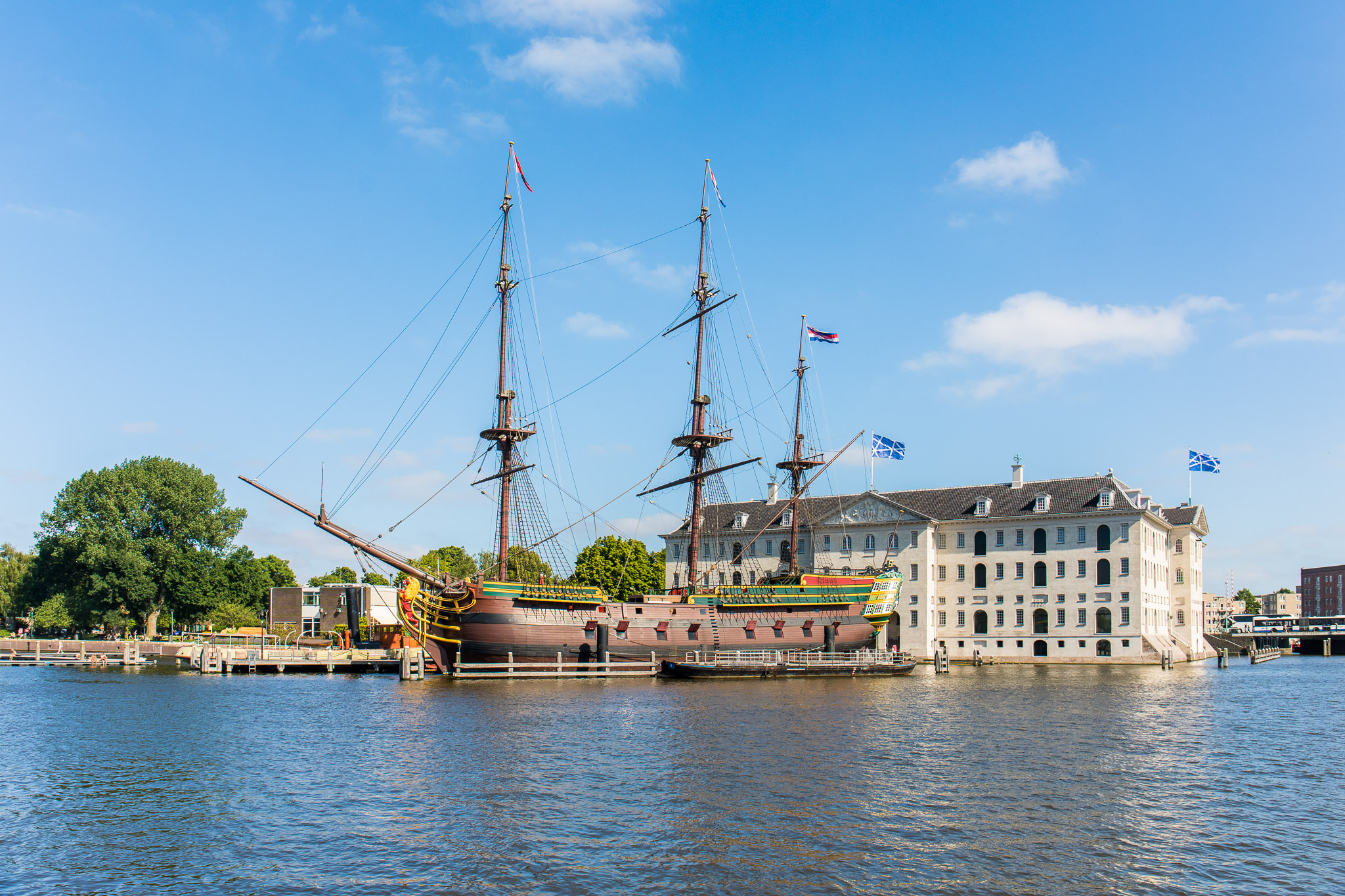 programming
Because of the impact of the coronavirus, The National Maritime Museum has revised its exhibition programme for the coming year. First and foremost, the museum will continue to offer visitors a varied exhibition programme. The programme will be announced shortly.
full steam ahead at The National Maritime Museum
The National Maritime Museum will continue with the 'Full steam ahead page' on the website. On this page you can virtually visit the museum. Watch vlogs by museum guides, join an online tour with photo journalist Kadir Lohuizen or experience the VR time travel Dare to Discover in 360 degrees. This page will remain accessible after 1 June.
more information
If you have any questions, please contact us by phone on +31 (0)20 52 32 222 or e-mail to info@hetscheepvaartmuseum.nl. You can also reach us via our social media channels.