Discover the stories behind the finest objects in our collection in only 60 minutes with our free audio tour.
The audio tour takes you through the various exhibits and the monumental building itself. In one hour you will get to know everything about the atlases, yacht models, paintings, navigational instruments, ship decorations and the East Indiaman Amsterdam.
Would you like to show your visit to friends and family back home? If you register at the MapMyVisit monitor in the museum, you can relive the tour back home, free of charge. The audio tour is included in your entrance ticket.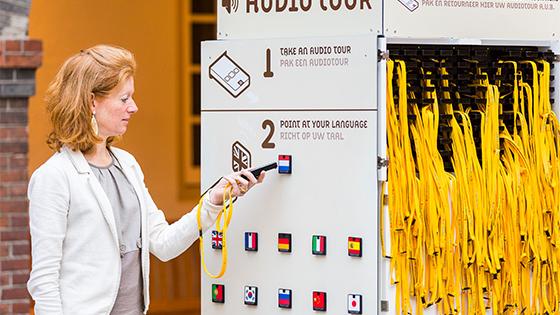 The audio tour is available in eleven languages:
English
French
German
Spanish
Italian
Portuguese
Russian
Chinese
Japanese
Korean
Dutch