Discover the stories behind the finest objects in our collection in only 60 minutes with our free audio tour.
The audio tour includes the exhibitions Republic at Sea and Maps & Marvels. It also introduces you to navigation instruments and beautiful ship models. Last but not least, we will take you to the jetty with the Royal Barge, the Christiaan Brunings and the VOC ship/the East Indiaman Amsterdam.
You can also listen to the audio tour on your own smartphone/mobile phone! In that case, you need to scan the QR code in the museum. Happy listening!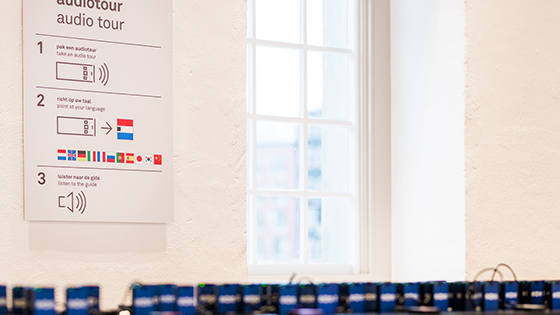 The audio tour is available in 11 languages:
English
French
German
Spanish
Italian
Portuguese
Russian
Chinese
Japanese
Korean
Dutch