As early as the 17th century, people who could afford it loved to show off their richly decorated yachts.
This exhibit of ship models presents a beautiful picture of luxury pleasure craft through the ages. Each replica is exquisite. Yachts of all kinds: boyers, round bottoms and more. In many cases they were just as artfully crafted as the real thing, with all the decoration right down to the tiniest rich detail. You can also admire models of modern yachts, such as the catamaran 'Zeeman', the Volvo Ocean Racer 'ABN Amro 1' and the three-master 'Maltese Falcon'. Also included are curiosities such as the amphicar.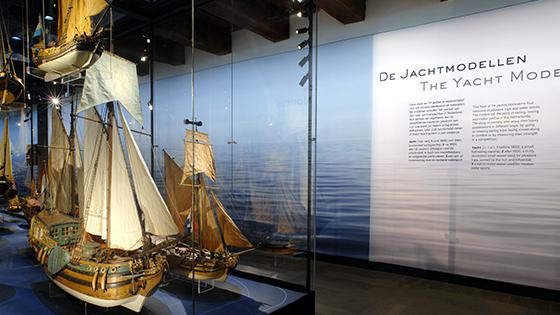 moving information panels
The exhibition windows have four small moving panels which you can individually move and place in front of a yacht model. The screen will then give you lots of background information about that particular ship.