Voyage at Sea is an amazingly exciting virtual adventure at sea. Join our voyage and get to know the people and the stories behind important objects from the collection. A striking experience awaits you!
The journey begins 350 years ago in the building that today is home to The National Maritime Museum. Meet famous Dutch admiral Michiel de Ruyter as he prepares for a sea battle. Then you will suddenly find yourself on the high seas, in a raging storm, as ships all around you are buffeted by wind and waves. Experience the storms with Gerrit Bakker, a young sailor in the times of the Dutch East India Company, who would like nothing more than to go home. A little further along you will step right into 1916, when you and 8-year-old Gerda Kuhn discover what it is like to be on board a ship that is struck by a torpedo. In the final room of this voyage you will become a part of history yourself. How? Visit the museum and find out!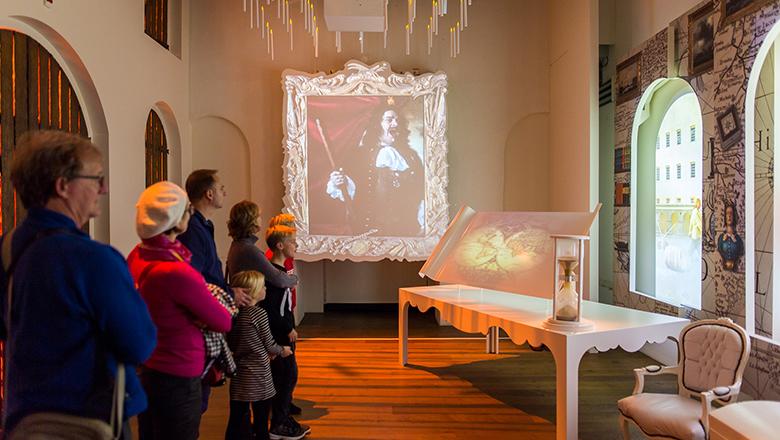 Voyage at sea is suitable for children ages 8 and up and their (grand)parents. 
This exhibition was made possible with the help of the VSB-foundation.
To enter Voyage at sea, gather in the designated area in our central square, the Open Courtyard on the ground floor.
Please note that the last voyage departs daily at 4.15 pm.
Please note that the Voyage at See is about to close! The last Voyage at Sea will departs at March 5.