the National Maritime Museum has a large collection of photo albums dating from the early years of photography
The photos show a beautiful and personal picture of sea travel and exotic destinations. They are a document of what life was like in those days.
With the invention of the handheld camera, the art of photography became accessible to a much larger audience. Photo albums suddenly became chronicles of snapshots of the lives of enthusiastic amateurs, mainly seamen who wanted to document their travels for their loved ones back home. 'The photo albums' is a personal and intimate exhibition.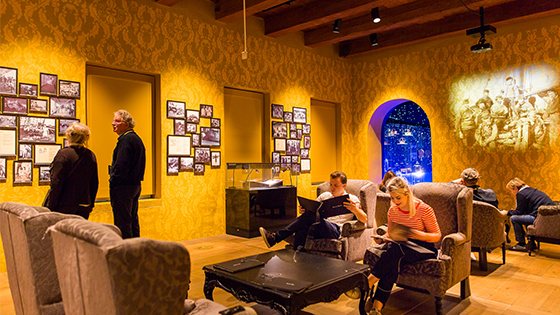 The National Maritime Museum has collected these albums because they offer a unique picture of the lives of sailors and travellers. They are also of great historical value as they complement written documentation.