On October 1, 2021, the National Maritime Museum in Amsterdam will open a retrospective exhibition of father and son Willem van de Velde; two talented, leading marine artists from the 17th century with a thriving international family business. The exhibition takes you to the maritime world of the Van de Veldes; it takes you past rough sketches, calm seascapes, dramatic storms and impressive naval battles. Do not miss it; for the first time ever, this many works by both artists can be seen side by side.
Willem van de Velde the Elder traveled with the Dutch war fleet to capture naval battles. This made him one of the first war journalists ever. This was certainly not without danger - the naval battle took place right in front of him. The cannonballs must have flown around him as he drew sketches of the battle while being rocked by the waves. Admiral van Wassenaer was amazed at the courage of Van de Velde: "That someone, for the sake of the arts, is willing to put himself in such danger…" 
Van de Velde made his sketches on sheets of paper stuck together, which he later worked out as detailed pen drawings in his studio. He took his son Willem out to sea from a very early age to teach him how to observe with a keen eye and to work with a sense of detail.
 
Inventive and innovative
For both artists, the sea and its maritime activity were an infinite source of inspiration. Both had their own specialism: Willem van de Velde the Elder (1611-1693) excelled in detailed pen drawings. His son Willem van de Velde the Younger (1633-1707) was "good with color" and made colorful oil paintings. Both father and son were not only talented, but also inventive and entrepreneurial. This made them very successful. The Van de Veldes started a family business around 1650 that flourished for more than seventy years - first from their shop in Amsterdam and later from the English royal court. Thanks to their entrepreneurial spirit, a painting-size pen drawing by Willem van de Velde was an indispensable item for the collections of leading European art collectors, such as the Italian Medici family.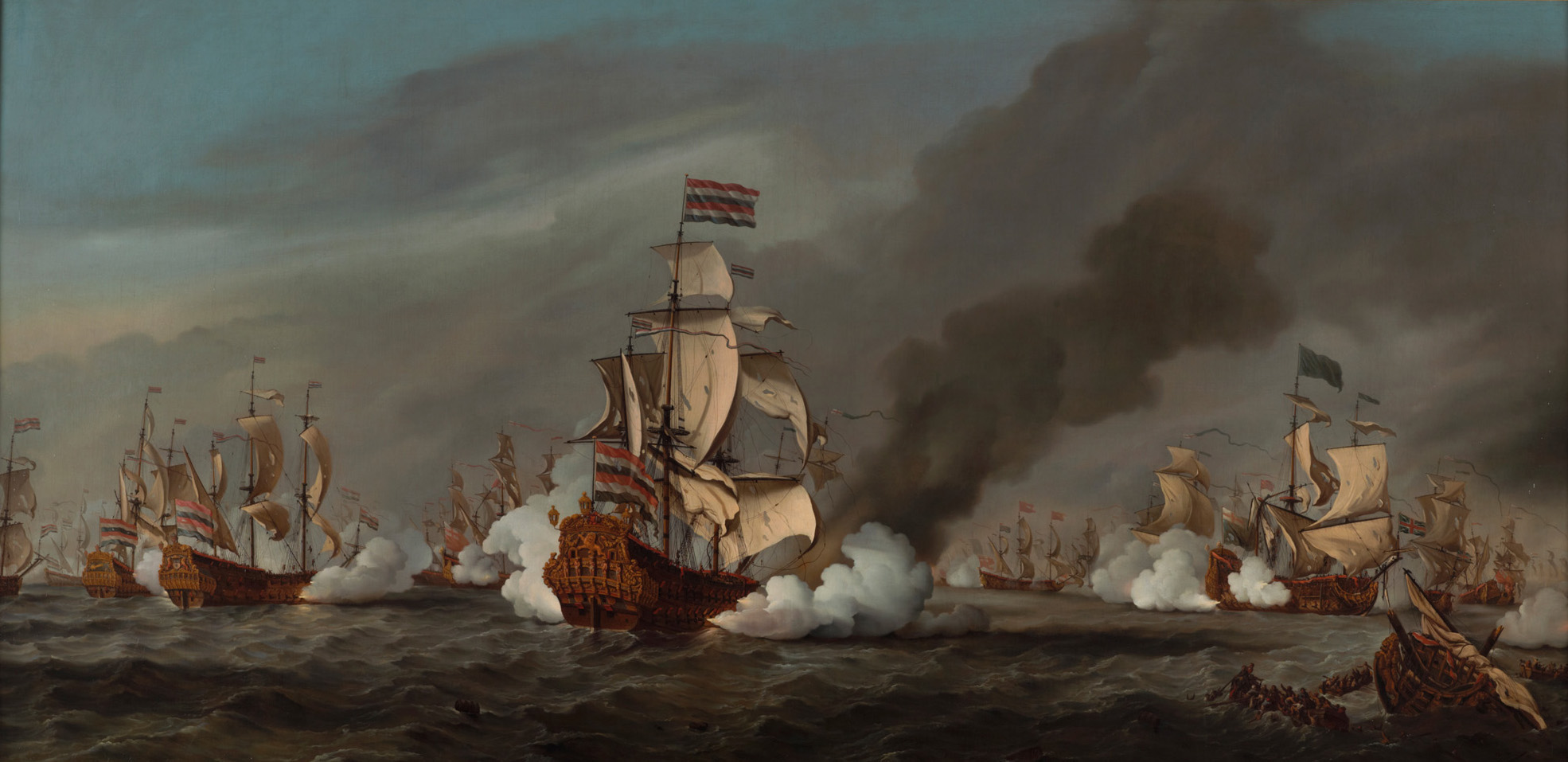 Working at the English royal court
The so-called disaster year of 1672 wreaked havoc to the family business. The demand for new works of art halted. This marked the start of a new adventure for the Van de Veldes. At the invitation of the English king, they moved to England to work at his royal court. They took up residence in a studio at the royal palace in Greenwich, east of London. The Van de Veldes continued to work there for eleven years in the service of the English royal family, for which they received a generous salary. Willem van de Velde the Younger continued to grow artistically. His paintings of dramatic storms as well as calm seascapes were in great demand.