Collecting, managing, and telling the stories. Het Scheepvaartmuseum always has its ears and eyes open, looking out for beautiful new works to add depth or breadth to its collection. Last September, an extremely important painting entitled Nederlandse schepen op de rede van Recife, Brazilië (Dutch ships on the roadstead of Recife, Brazil), was purchased with the help of the Vereeniging Nederlandsch Historisch Scheepvaart Museum (The Netherlands maritime history museum association, NVHSM). It is signed AW, the monogram of Abraham Willaerts or studio Willaerts, and is dated 1640. Why is this painting such an important addition to the collection?
warship
It depicts a seventeenth-century warship, viewed from the stern end (the back of the ship), firing a salute. In the foreground on the right is a rowing boat, carrying passengers who are waving at the warship. Beyond that, we see a square-sterned yacht and a sandbank, behind which a small fleet is moored. There is a fort at the right-hand end of the sandbank. In the background, spanning the whole width of the painting, we see the coastline along with the buildings of the Brazilian city of Recife, then called Pernambuco.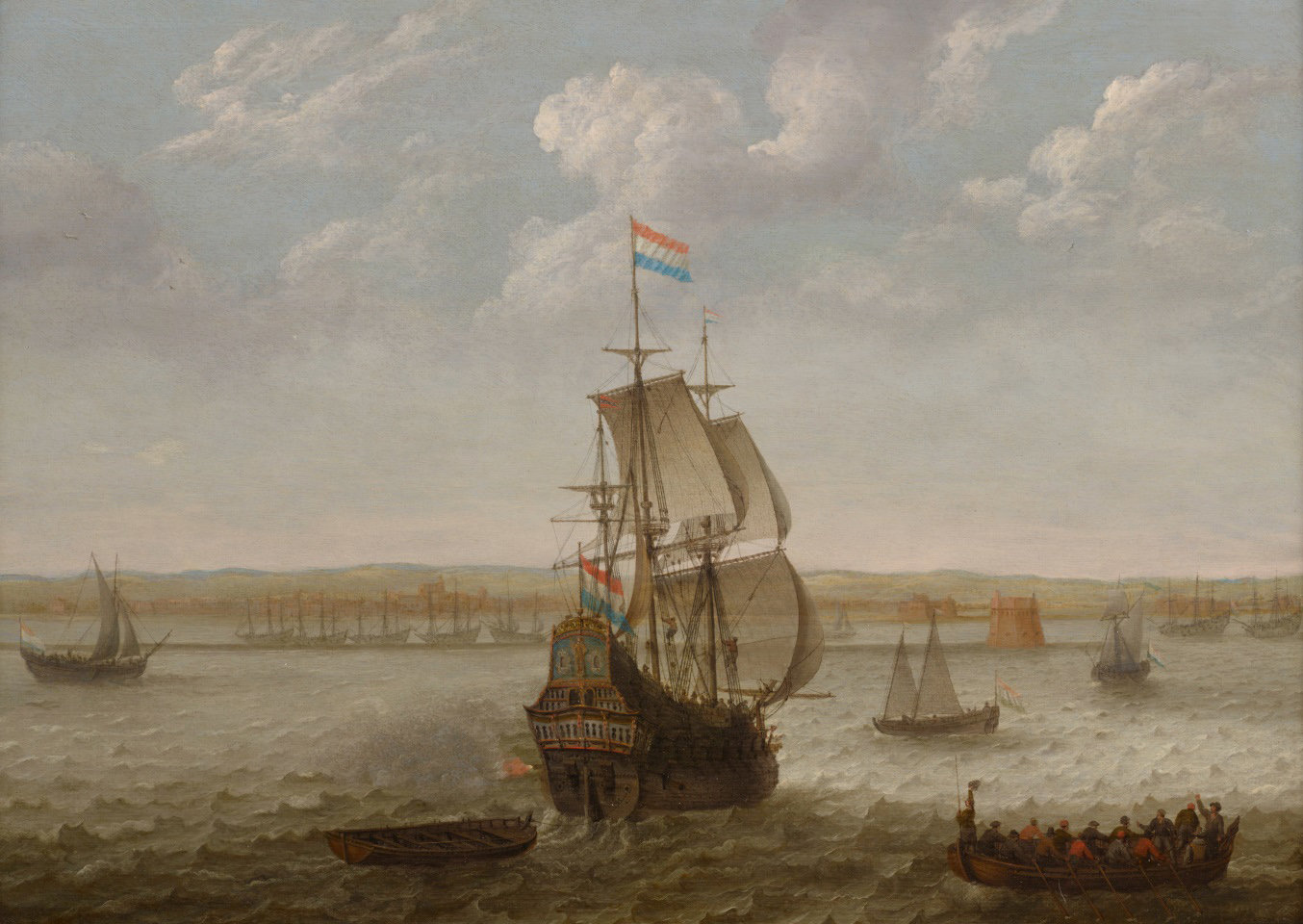 John Maurice, Prince of Nassau-Siegen
This is the only known painting in the world of a Dutch fleet off the coast of Recife in that period. As the governor of the Dutch West India Company, Count John Maurice, Prince of Nassau-Siegen (Johann Moritz von Nassau-Siegen) was stationed in Recife between 1636 and 1644. The count's entourage included scientists and artists who were given the task of recording information about the new land. Abraham Willaerts (1603-1669) was one of them.
Dutch people and the world
The rarity of this new acquisition makes it a truly unique representation of the theme 'Dutch people and the world' in relation to the Dutch West India Company and the colonization of Brazil. Its inclusion in the collection preserves not only the canvas itself but also the story of that period in history.
Author: Marleen Stavenuiter - Het Scheepvaartmuseum