The National Maritime Museum has various unique locations for all types of events or meetings, private or professional. We offer a wide range of options from large high profile events and receptions to small and intimate dinners.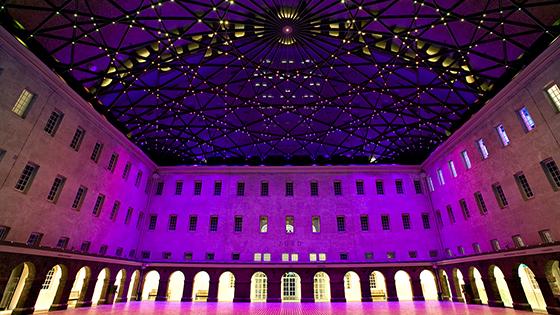 The Open Courtyard is the inner courtyard of our monumental building, the Arsenal. Thanks to the spectacular glass roof, the courtyard can be used all year for events, receptions and dinners. The glass roof gives the Open Courtyard a fantastic, intimate atmosphere. A specially developed floor ensures optimal acoustics for perfect music and presentations. The subtle lighting in the roof section can be adjusted. The Open Courtyard can accommodate a dinner for up to 700 guests or an event for up to 1000 guests.
the chambers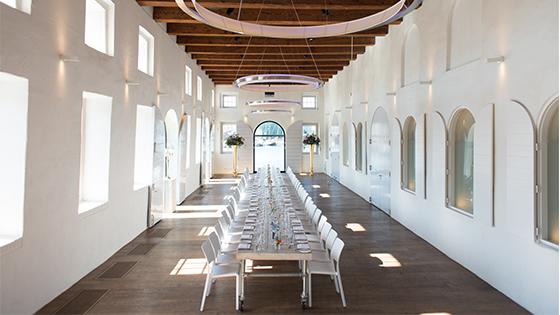 Our three spacious Chambers with views over the water are ideal for business meetings. The state-of-the-art facilities and historic environment can turn any workshop, meeting or brainstorm session into an inspiring experience. The three rooms are available during the day as well as for evenings.
Admiralty boardroom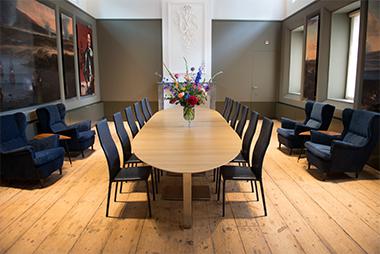 The Admiralty, who supervised the huge storehouse (now our museum building) and adjacent shipyard, once dined in this 'gentlemen's chamber'. After the renovation of the museum, the room was transformed into a special lounge with a unique character. The furniture is contemporary, but retains all the maritime allure of days gone by. The Admiralty Boardroom seats 30 dinner guests.
Tromp Chamber: 75-person capacity in theatre configuration, 120 persons for reception
De Ruyter Chamber: 125-person capacity in theatre configuration, 175 persons for reception
Van Heemskerck Chamber: 75-person capacity in theatre configuration, 120 persons for reception
steamship Christiaan Brunings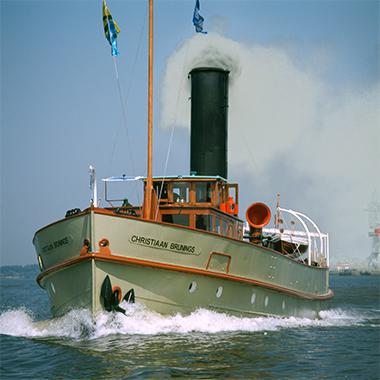 The historic steamship 'Christiaan Brunings' owes her amazing condition to the efforts of enthusiastic volunteers. The ship is a beautiful venue for cocktail parties or an exclusive dinner. She can also be booked for an unforgettable sailing adventure.
To discover the possibilities, give us a call (+31) 020 - 52 32 246 or send us an e-mail: events@hetscheepvaartmuseum.nl