Extraordinary people from an extraordinary era tell you their story.
Attention! 'See you in the Golden Age' is being rebuilt. The exhibition will be closed up until Februari 1st. Sorry for the inconvenience!
In the Netherlands we refer to the 17th century as our Golden Age. In those days, the Republic of the Seven United Netherlands was one of the richest and most powerful countries in the world. And that was primarily thanks to seafaring.
No country in the world had as many ships as the Netherlands. Thanks to seafaring, trade flourished. The Dutch East India Company was founded in Amsterdam and developed into the 'world's storehouse'. Goods from the four corners of the world could be had here from the company's massive stocks.
It was not just trade that flourished in the Golden Age: Dutch artists and scientists of the time remain world-famous today. The Republic was also known for its tolerance, something that attracted many people from all over the world.
But the Golden Age also has its dark side. Many of the Dutch merchants who became rich through trade with far-flung countries were ruthless, even cut-throat businessmen. Literally. Some wiped out entire villages to get what they wanted.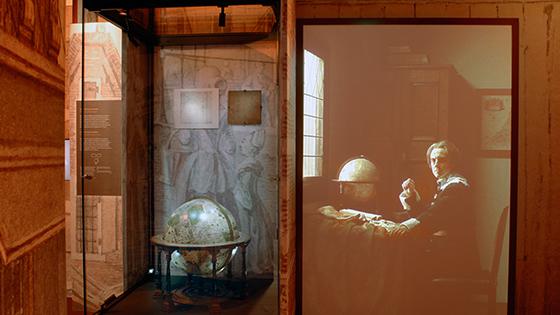 In See you in the Golden Age you will get to know this extraordinary time up close and personal. Meet characters who lived in the Golden Age and hear their extraordinary stories, such as little Amimba, the young girl who was forced into slavery at a very early age. Or Jan Janszoon Weltevree, who never wanted to go to sea in the first place, but eventually became one of the first Dutch sailors to set foot in Korea, on the other side of the world.
See you in the Golden Age is suitable for visitors from the age of 10 and up.
This exhibition has been made possible with the support of the Gieskes-Strijbis Foundation.