Photographer Willem-Jan de Bruin photographed four storytellers who star in the interactive web documentary 'Chained' produced by the EO (a Dutch broadcasting company). The portraits, as well as the web documentary, are on display at the library of the National Maritime Museum.
'Chained' is not a historical documentary, but a collection of fictional and personal stories that help to bring the past to life. Thanks to the interactive nature of the documentary, viewers are immersed in the dramatic events of slavery and the impossible choices enslaved people and plantation owners were forced to make. In addition to sharing stories, the storytellers offer their personal commentary that helps to connect the past and the present and encourages a reflection on slavery and its consequences.
'Chained' was produced by the EO in collaboration with The National Maritime Museum, 2019.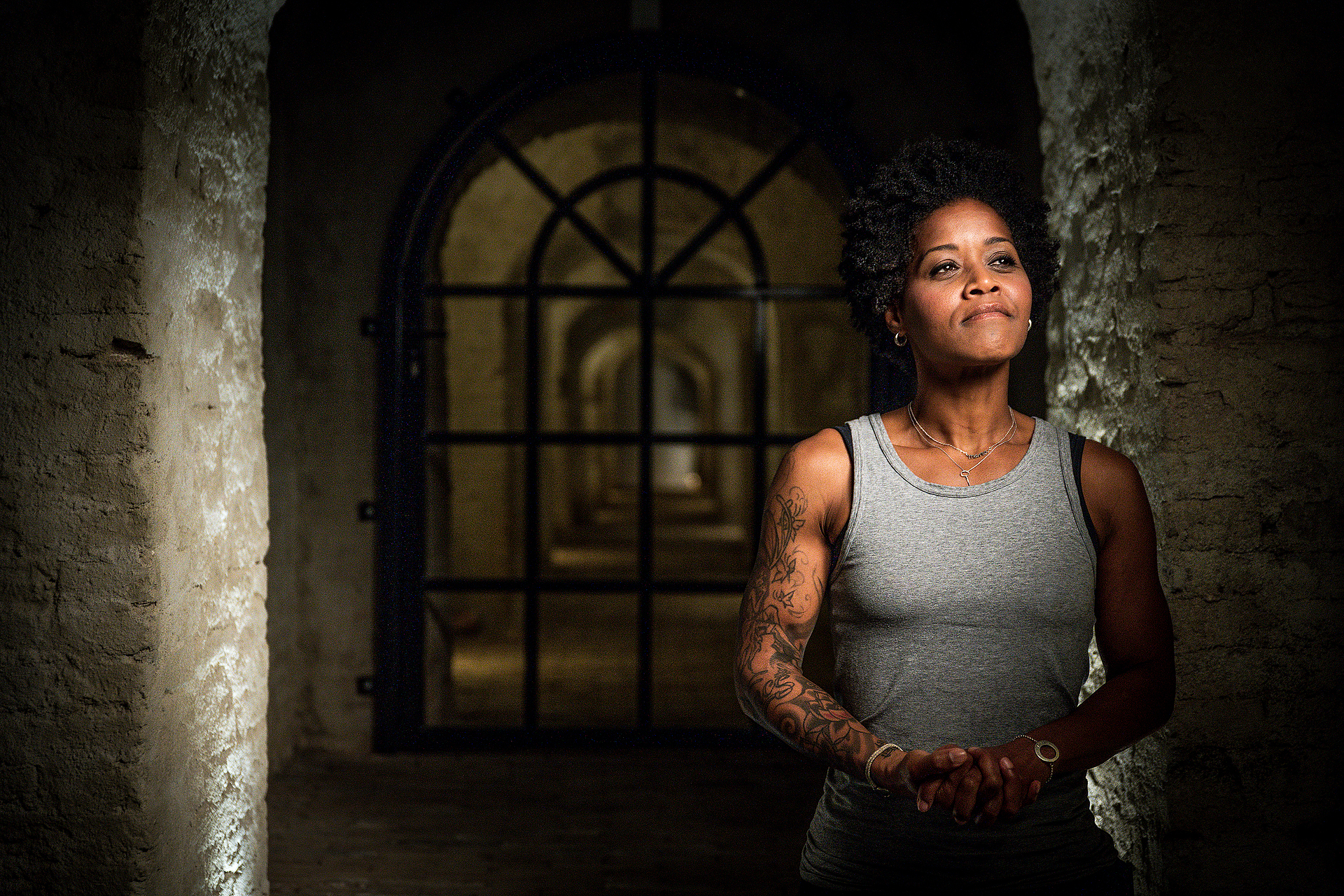 Dolores Leeuwin
'Wow, just imagine being forced to make such impossible choices. To be able to stay on your feet, because breaking down is not an option.' Dolores tells the fascinating story of Betsie, a woman in love. Betsie works as a house slave for master Gerrit. She is pregnant but does not know who the father is: her master or the love of her life, Sultan. Discover the difficult decisions she faces.